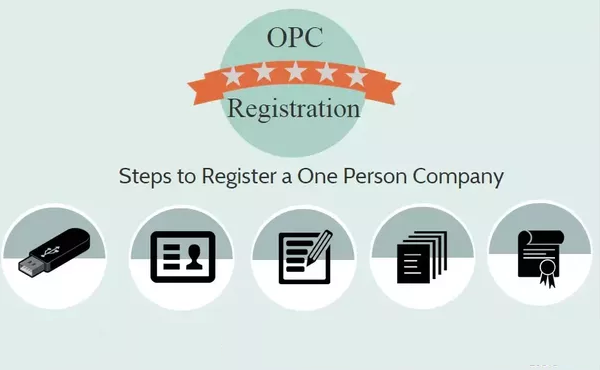 A Comprehensive Guide for Incorporation of One Person Company
Here is step-by-step guide for starting your company individually the understanding of an OPC, the benefits of incorporating it and the legal formalities in its formation.
As per the Companies Act,1956, a Public Ltd Company requires at least 7 members or shareholders wherein a Pvt Ltd Co requires to have at least 2 members. Hence, a One Person Company was never allowed to be formed in our country earlier. However, under the provisions of the Companies Act 2013, Sec 2(62), One Person Company (OPC) is being allowed to form.
One Person Company means a company which has only one member. It is important to note that Section 3 classifies OPC as a Private Company for all the legal purposes with only one member. All the provisions related to the private company are applicable to an OPC, unless otherwise expressly excluded. In case of OPC, though it is true that the One Person appears to be like sole proprietor his liability to the debtors of the Company is limited to the shareholding of the company and his personal assets are never attached for payment of the company's liability, which in case of Proprietorship never happens.
Steps to be followed to Incorporate One Person Company (OPC)
The director is firstly required to obtain a Digital Signature Certificate [DSC] for the proposed Director(s).
He is then required to obtain a Director Identification Number [DIN] for the proposed director(s).
Thirdly, they are supposed to select a suitable Company Name and then make an application to the Ministry of Corporate Office for the availability of name.
The fourth step is to Draft a Memorandum of Association and the Articles of Association [MOA & AOA].
The fifth requirement is to sign and file various documents of the OPC including MOA & AOA with the Registrar of Companies electronically.
The director is required to pay the Requisite fee to Ministry of Corporate Affairs and also as Stamp Duty.
The seventh step is to scrutinize the documents at Registrar of Companies [ROC].
Lastly, he is required to obtain the receipt of Certificate of Registration/Incorporation from ROC.
If you have any additional questions regarding this article Click here