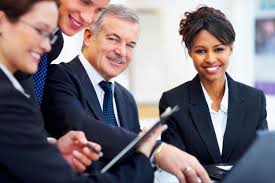 Revenue department allows more time for GST registration till april.
The revenue department has extended by a month till April-end the enrolment of dealers with GSTN, the IT backbone for the new set-up, as so far only 60 per cent of the existing assesses are done with the switchover.
Revenue Secretary reviewed the IT preparedness of the Goods and Services Tax Network (GSTN) last week and progress in registration of 80 lakh excise, service tax and VAT assesses with the portal.
"So far, 74 per cent of the VAT assessees have migrated to the GSTN portal, while only 28 per cent of the excise and service tax assesses have enrolled for the new regime. We are going to buck up now and I have asked the department to complete the enrolment process with company registration in India.
Out of the 80 lakh assesses, some may not require registration a new company in India under the GST as they are below the threshold of Rs 20 lakh for GST levy. At present, VAT and service tax assessees with turnover of Rs 10 lakh are required to get themselves registered with states and the Centre, respectively.