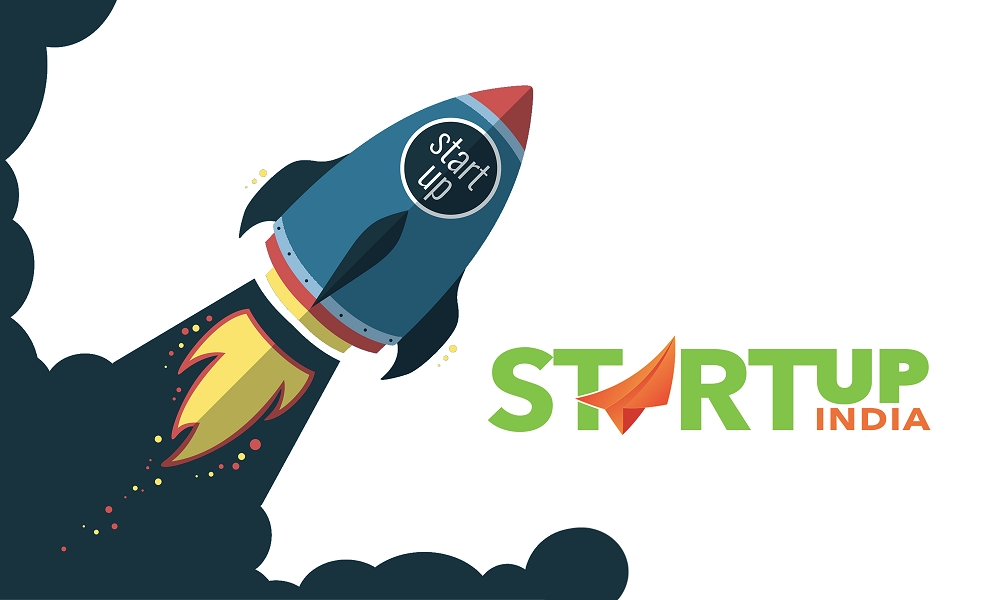 START-UP IDEAS TO BUILD A NEW INDIA
India has been recognized as one of the top start-up hubs in the world. Especially under the leadership of Narendra Modi there are several initiatives taken from the year 2016 to revolutionize the start-up businesses.
Start-up India Initiative is one such program taken by Prime Minister Narendra Modi which has benefited entrepreneurs across the country. This initiative was mainly take to support the economic growth and create better and more number of employment opportunities.
Let us look into the Facts and Figures of the Start-up India Initiative from 2016 till date:
NUMBER OF NEW START UPS REVOLUTIONIZED
- 16, 578 new start-ups recognized through 499 districts
- 47% of start-ups started from Tier 2 and Tier 3 cities
- A total of 1,66,385 fresh jobs Created by recognized start-ups.
REGULATION INITIATIVES TAKEN FOR SMOOTH FUNCTIONIG OF BUSINESS
1. Exemption from Income Tax Act of Section 56 for investment raised by start-ups upto Rs.25 Cr
2. Exemption from income Tax Act for investments raised by specified companies with no limits
3. 22 regulatory reforms implemented for ease of conducting business
4. Self certification regime for 6 Labour Laws and 3 Environmental Laws.
FUNDING AID TO START-UPS
- 66,000 Cr funding for start-ups with a corpus of Rs.10,000 Cr to support 8,000 companies
- 2151 Cr committed to 39 Venture Capitalist funds who have raised Rs.10,440 Cr
- 1819 Cr invested by Venture Capitalist in 255 companies, creating 29,895 employment opportunities.
INTELLECTUAL PROPERTY ASSISTANCE
1. 1031 Patent and Trademark facilitators to provide free support to start-ups
2. Rebate of 80% granted to 1403 start-ups for Patent filing fees
3. 50% rebate granted to 2672 start-ups for Trademark filing fees
CONSTITUTING INNOVATIVE INFRASTRUCTURE
- 260 Cr spent in establishing 2171 Atal Tinkering Labs in schools across 623 districts
- 7 Research Labs established with an amount of Rs. 665 Cr
- 77 new and existing incubators supported.
EASE OF NORMS PAVING FOR NEW AVENUES TO START-UPS
- For Government tenders the criteria for prior experience, minimum turnover and submission of money deposit is waived off.
STATE START-UP REVOLUTION
1. State Start-up ranking launched to enhance a healthy competitive spirit
2. Participation of 30 States and Union Territories
3. Seed funding aid to 3213 start-ups
4. 21 States have launched start-up policies
5. Start-up India Yatra conducted in 21 States to promote entrepreneurship in rural and non metro areas
6. Mentorship support to 76,146 entrepreneurs across 195 districts
7. 1314 start-ups offered free incubation.
START-UP INDIA HUB-A TOTAL DESTINATION FOR START-UP CULTURE
- Having a community of 3 lakh users and 599 investors, incubators and mentors
- 2,37,902 users have availed free Start-up India Learning Program to build business plans
- 647 start-ups supported through dedicated facilitation services
- 1262 start-ups connected to mentors.
As we can see that there are more than 10,000 start-ups being registered every month in India either as Private Limited, Public Limited, Limited Liability Partnership, Partnership or One Person Company, the government has taken huge steps that have benefited the start-ups. The facts and figures itself mentioned above are the success generated by the Modi held government. In India, the dream of becoming a successful entrepreneur is made a reality.
Start up India initiative is one of the best and biggest revolutions introduced by our present Prime Minister Narendra Modi apart from Swachh Bharath Abhigyaan, Make in India and others.
For more information Click here